Knopf Poetry will send you a poem a day during the month of April. It's a great springtime activity to read a little poetry each morning! If you wish to subscribe, send a blank email to sub_knopfpoetry@info.randomhouse.com.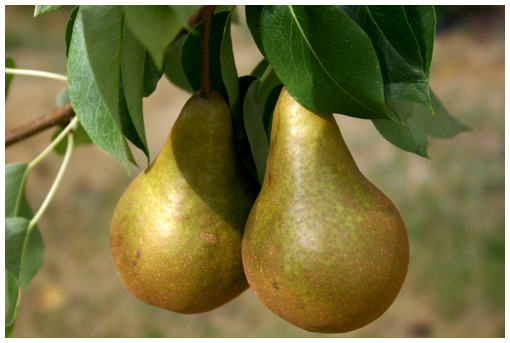 Study of Two Pears
Wallace Stevens
I
Opusculum paedagogum.
The pears are not viols,
Nudes or bottles.
They resemble nothing else.
II
They are yellow forms
Composed of curves
Bulging toward the base.
They are touched red.
III
They are not flat surfaces
Having curved outlines.
They are round
Tapering toward the top.